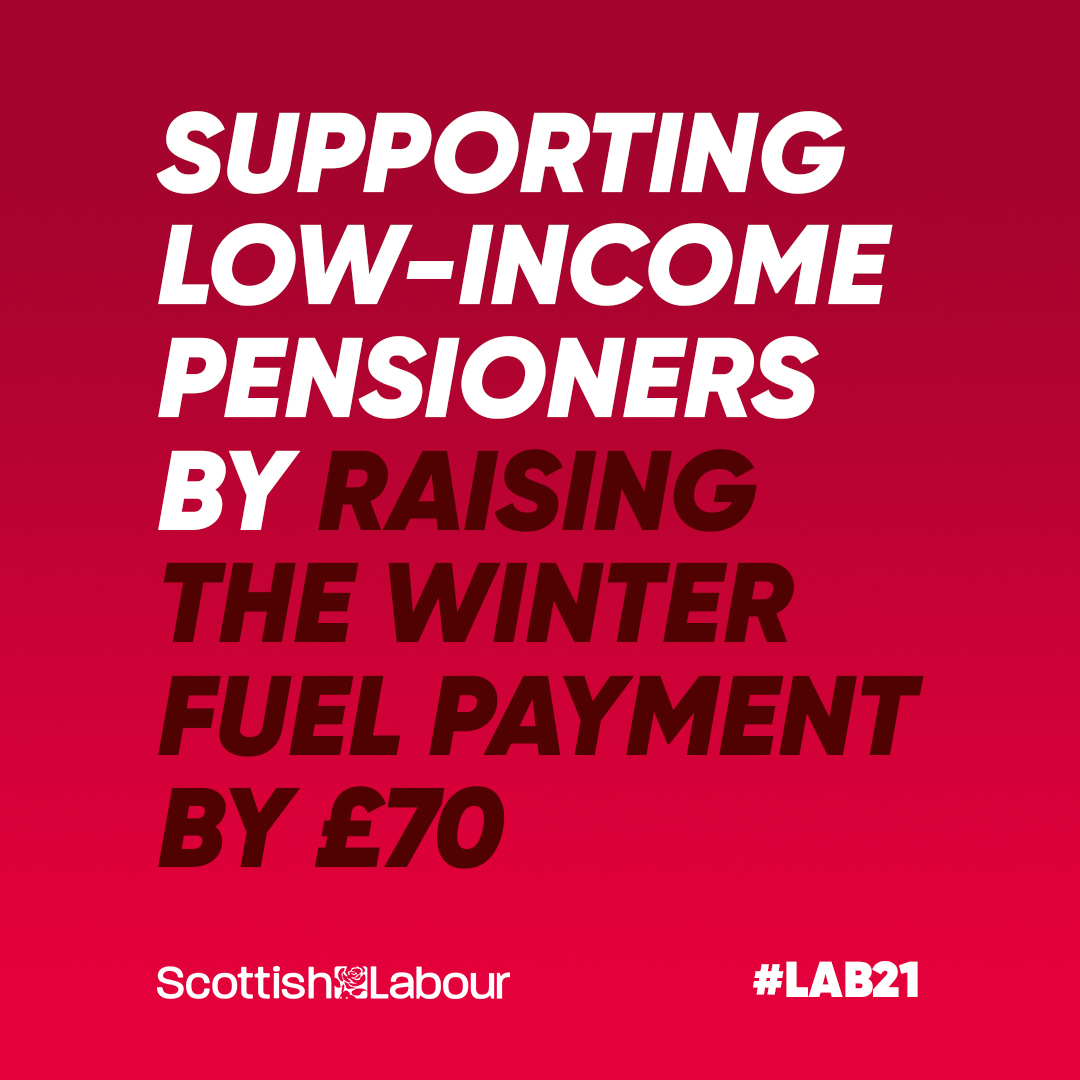 Millions of families face a cost of living crisis due to devastating Tory welfare cuts, fuel price hikes and the end of furlough. There are essential actions the Scottish Government can be taking to ease the burden on pensioners and low-income families to avoid preventable deaths.

That's why we urgently need to introduce a £70 winter fuel supplement. The rate of Winter Fuel Payment has been frozen since 2011, but the Scottish Government has said it will seek a further delay to taking on the benefit and that it intends to continue the DWP's operation of Winter Fuel Payments up to 2024.

No family should have to choose between heating and eating. I am calling on the Scottish Government to live up to its moral responsibilities and introduce this supplement now so we can support those who need it the most.